Holiday with horse and dog
Take a trip with your loved ones,
if 2 or 4-legged
Your animals are welcome any time.
Horse owners, that want to spend quality time with their animals and just spend their vacation or recover, will find a suiting atmosphere with us. Our facility offers friendly guest boxes, where your horse will become the best care: all horses are fed with pure organic fodder- we work biological. More information. Farm & Sustainability.
If for vacation, weekend seminar, tournament training or full riding, we offer different trainings for horse and rider, to develop as a team.
The delightful landscape invites nature lovers for relaxed ridings out. The indoor hall and the spacious outdoor area offer the ideal opportunity to work concentrated with your horse as well- fitting your personal needs.
Also grant your animal friend some wellness: osteopathy with Uli for your horse, see below.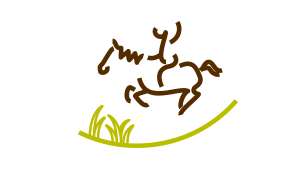 Your dog will have fun with us as well: there is all kind of room to play around, with other dogs as well, on the several grass trails all around the farm and the riding hall (after agreed upon).
A special highlight: Your beloved dog is allowed to refresh in the swimming pound from 7 p.m. until 9 a.m. A special treat for everyone.
Apartments with balcony
Fenced run
Walking paths starting directly on the farm, far away from trafficked streets
Osteopathy for your dog. See below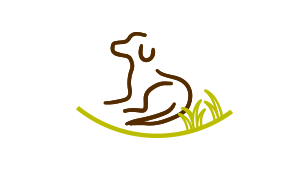 Grant your 4-legged friend some wellness…
Osteopathy is a pure manual, holistic health therapy method. The osteopath does not only treat the locomotory system, but also the whole conjunctive- and supporting tissue. Stress state will be loosened, the mobility of tissue and joints restored, and the body's self-healing processes are activated. Osteopathy can be applied by symptoms as well as preventive oriented therapy.
That helps to better the general condition and helps to prevent small blockades and loss of mobility before it accrues. Also, to emergence and manifestation of illness.
So, grant your 4-legged friend some wellness during your holiday.
Our guest can make appointments spontaneously during their stay. Please speak directly with Uli Haun.
HORSES: 40€/ DOG: 30€
For every begun 30 minutes